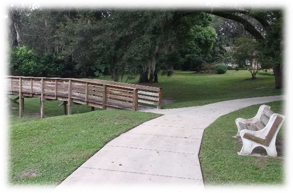 The Brandywine Community is comprised of 36 Condominiums, 68 Club Villas 172 Single Family Residences and 4 unimproved lots for a total of 280 properties. Unit 1 construction began in 1976.
Brandywine is a deed restricted community, which means that all property owners have a required and automatic membership in the HOMEOWNERS ASSOCIATION. Ownership means that you have voting rights at the annual members meeting and may hold a position on the
Board of Directors
and you and your guests may use any of the "Common Areas".
Brandywine is self managed by a 7 person Board of Directors. Directors are elected by the membership to 2 year terms at the annual meeting. The various board officers and positions are elected from within the board. The Board meets monthly at the Brandywine Village Condo Clubroom located at 2909 Revere Ct. All owners are invited to attend. There is an annual "Members" Meeting which is held in early November. An official mailing will be sent to all members well in advance of the meeting specifying the exact time, date, and place, along with the meeting agenda, proxies, Résumés of candidates for election to the board and other pertinent information. Several Newsletters are mailed to all members throughout the year.
We hope you enjoy our friendly community and actively participate in helping to make our neighborhood one of the finest in this area. To assist you in making a smooth transition, we are pleased to provide you with a copy of our
Covenants & Restrictions, Bylaws, Construction Guidelines, Yard Sale restrictions, Shed Construction Requirements, Board & Committee Directory, and this letter
. Brandywine sends out email about twice a month. Send an email to
bhoadeland@yahoo.com
and request your address be added to the list for
meeting minutes
, crime watch and other
Brandywine news
.